In 1971, a man named John Klopstad arrived in Keystone, Iowa, with a plan for the town to take care of its elderly residents. This entailed forming a corporation and soliciting shareholders in the common stock of the Keystone Nursing Care Center, Inc.
On February 15, 1972, a meeting was held at the Keystone Savings Bank in Keystone to start the process. Those in attendance were Ewald Albertsen, Dale Allers, Vernon Bross, Robert J. Fellmet, Robert Feuerbach, Donald F. Franzenburg, Harlan Hamann, Roger Harder, Roland Hellwig, Charles A. Johnson, Dean Johnson, Harry Junge, John Klopstad, Donald Kromminga, M. C. Larson, Alvin Meyer, Henry Rinderknecht, Carl Ritscher, Robert G. Roese, Larry Schlue, Peter C. Seeck, Wilbert Seeck, Lester Sindt, William H. Steinbeck and Keith C. Wiese.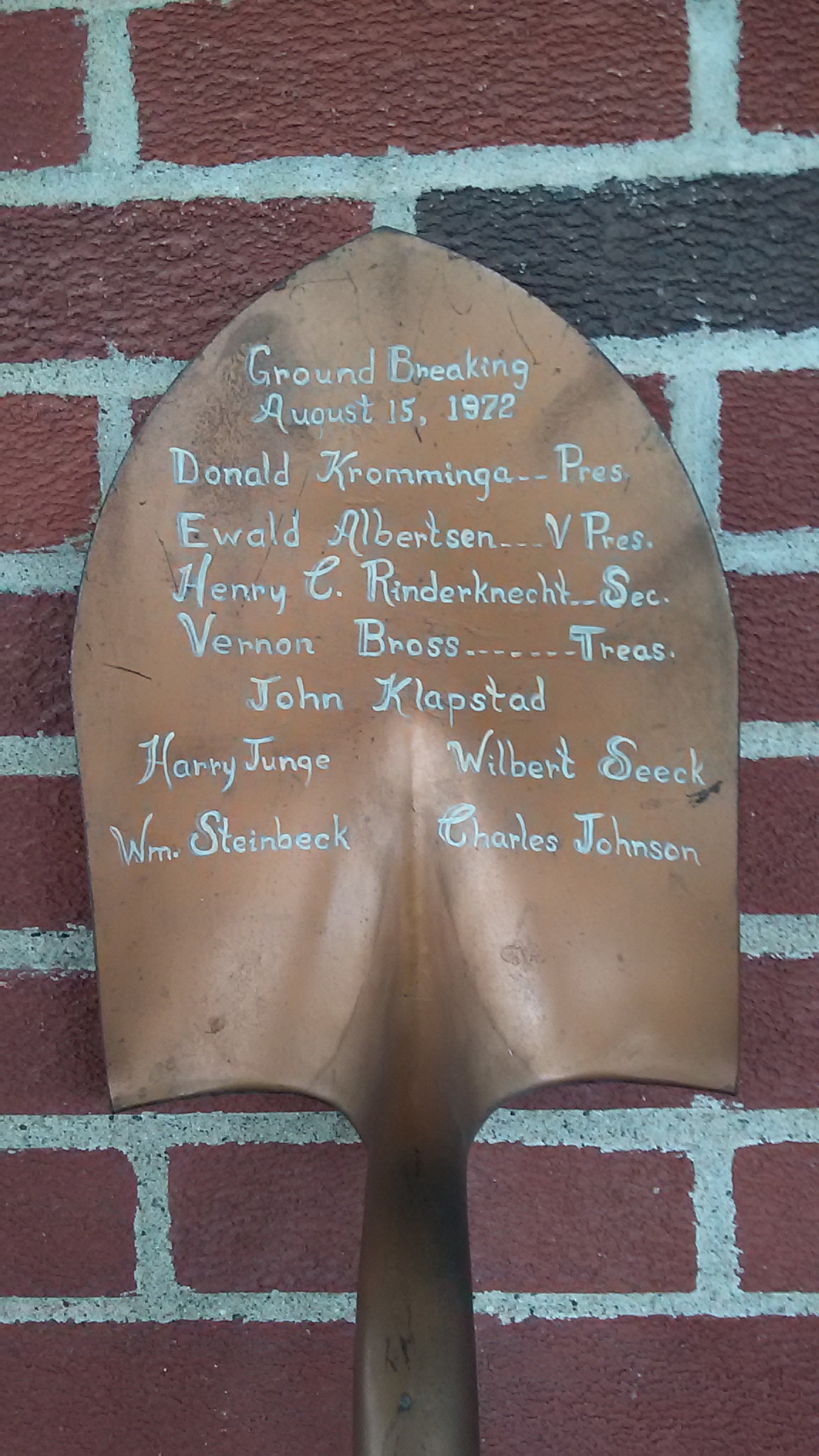 The first Board of Directors meeting was held February 29, 1972, with Donald Kromminga as President, Ewald Albertsen as Vice-President, Henry Rinderknecht as Secretary, Vernon Bross as Treasurer, and members Wilbert Seeck, Charles A. Johnson, William Steinbeck, Harry Junge and John Klopstad. A contract was made with John B. Klopstad and Associates for $29,750 to construct a 45-bed care center starting in 1972. Ground breaking was held August 15, 1972. By July 23, 1973 the Keystone Care Center was open for business with other 1700 shares purchased for $100.00 each.


The community worked hard to make all this happen; the Legion erected a flag pole and everything from landscaping to the front room television was donated to enhance the lives of the Keystone elderly. The Key Ladies organization was started to help support the auxiliary needs of the facility, and volunteers from all organizations found time and talents to share with the growing elderly resident population.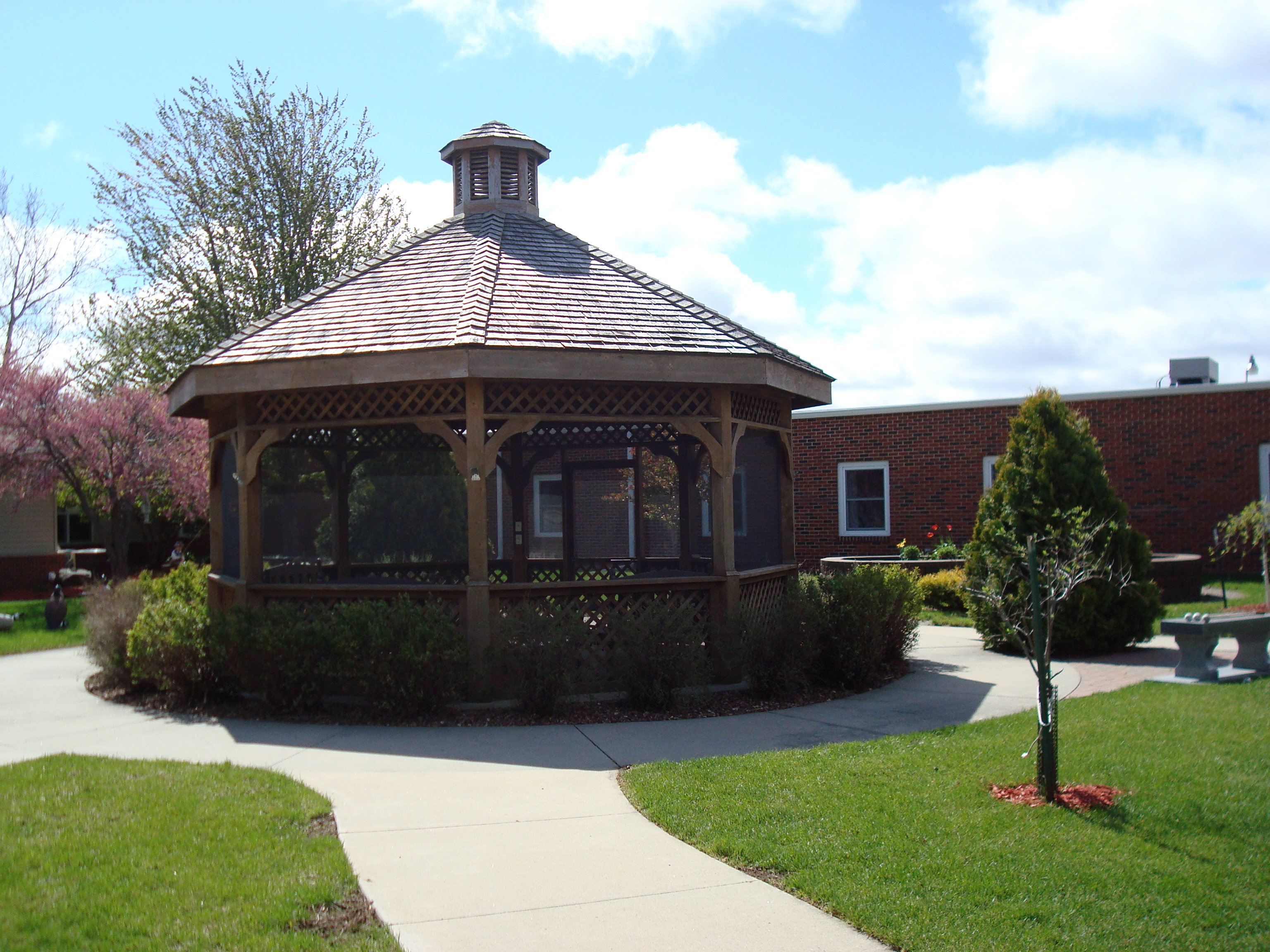 Keystone Nursing Care Center has grown over the years and now includes the Keystone Senior Suites, a twelve-apartment assisted living complex and the Parkview Apartments independent living apartments. This growth has been made possible though the generous financial donations from many supporters. Memorials from LeRoy Holst and Henry Possehl were instrumental in our growth, but continued support from our community, residents, and families has made a huge impact on the quality of life for our seniors. The beautiful courtyard reflects this and we are proud of everyone who helped in this effort and in anyway that touches the lives of our seniors.

Some of the same dedicated people are still involved from the beginning. They are Donald Franzenburg, Treasurer of the Board of Directors; Board Member Mardean Kromminga and Ruth Allers, chairpersons for the Key Ladies.
We have an excellent track record and are ranked 22 out of over 400 facilities in the state of Iowa. Our mission is to Care for the Lives of Our Seniors. We have an awesome staff that work hard and are committed to this mission.