The Keystone Senior Suites is attached to the Keystone Nursing Care Center and offers 12 enhanced senior living apartments. Located on the North side of the Keystone Nursing Care Center Campus the Keystone Senior Suites Assisted Living facilities offer the following services and benefits.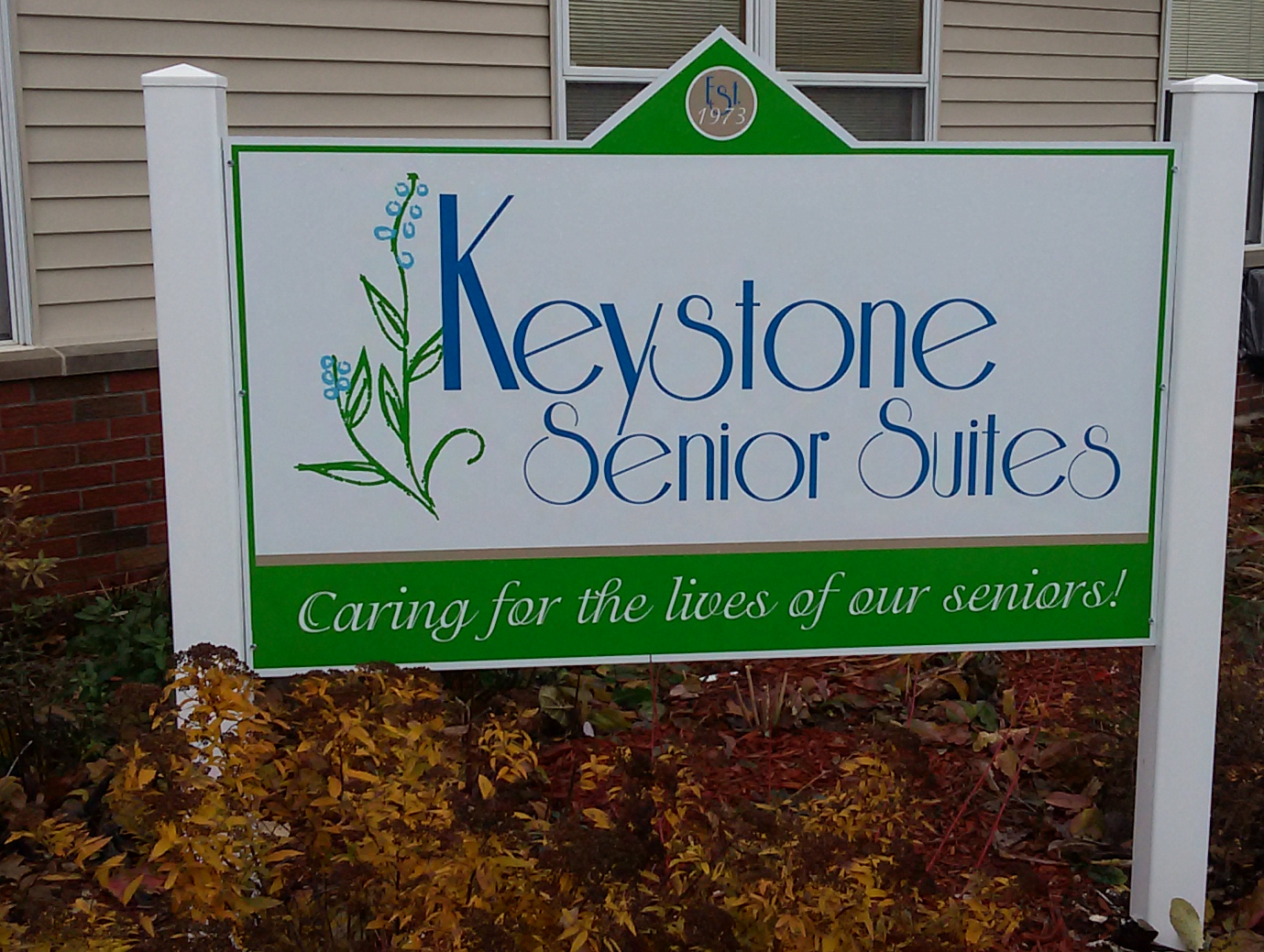 Each apartment offers:
Full Kitchen
Handicapped-Accessible Full Bath
Livingroom
Bedroom
Services provided in our Assisted Living include:
Weekly Housekeeping
Laundry Facilities
Light Housekeeping
Alarmed Private Entrance
Security Alarm System
Fire Alarm and Sprinkler System
Emergency Call Buttons
24/7 Emergency Generator
Utilities Included:
Electricity
Heating/Air Conditioning
Trash Collection
Water
Sewer
Cable
Special Services and Features:
Multi-Purpose Common Room with Television
Continental breakfast
Lunch and Supper Provided
Daily Activities (In addition to the Keystone Care Center)
Extra "for fee" services:
Medication Management Assistance/Administration
Daily Living Activities (Grooming, Bathing, Dressing)
Full Housekeeping Services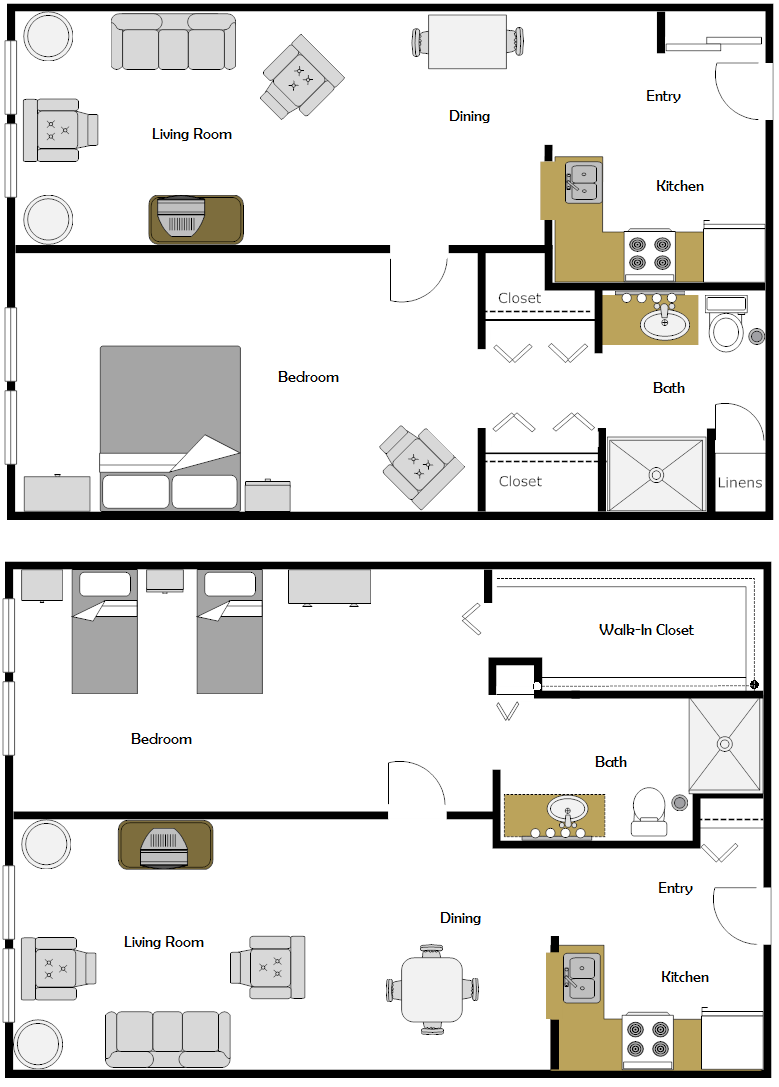 The Keystone Senior Suites offers two sizes of apartments, a 600 sq. foot and a 720 sq. foot.
Pictured Left Top is the standard apartment (600 sq. Feet) and Left Bottom is the large (720 sq. feet) apartment.

Each apartment is furnished with a refrigerator and stove, however the rest of the apartment can be layed out with the tennants personal belongings and customized to their individual needs (Some building and fire codes apply).